Event: Amazing Race With Bars
Bride-to-be: Kate (congrats!)
Location: The Rocks, Sydney CBD
Host: Skyler
WHAT ARE SOME MEMORABLE MOMENTS FROM THE EVENT?: 
This group was ultra competitive, with apparently one team everyone wanting to beat. At the closing ceremony, someone from Kate's team basically threatened to hurt me if they didn't win haha.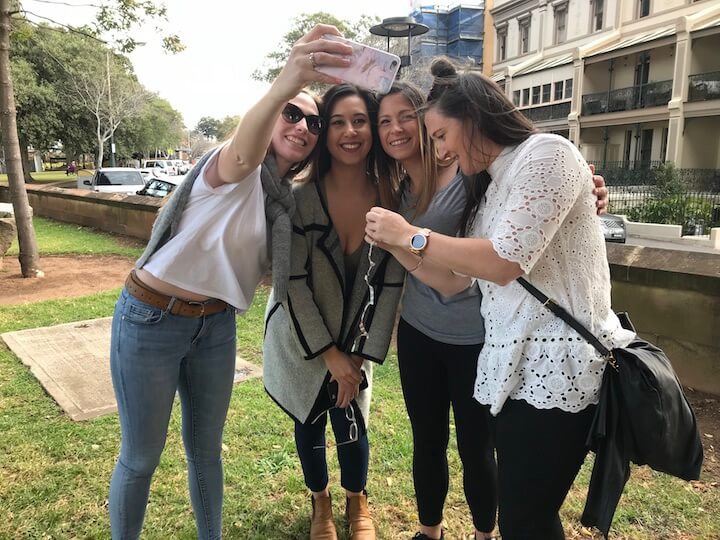 WHICH CHALLENGE/S OR ELEMENTS DID THE TEAMS ENJOY THE MOST?: 
They loved the TTS and were very fast at it. Some interesting Weetbix swallow dances. They were also so competitive that only one team Pap-Bombed another team because some teams walked on opposite sides of the road during the race to avoid being bombed together.
WHAT WAS YOUR FAVOURITE PART OF THE EVENT?: 
At TTS, the last team through basically threw all of their Game-On cards at me and then followed me to the HVH because I was a 'safe zone'. At the closing ceremony, I announced the chance card results and one team got so into it that a security guard came and told us all to 'lower our voices' haha.
WHAT WAS THE NAME OF THE WINNING TEAM?: 
The Merkins (lol). Kate's team!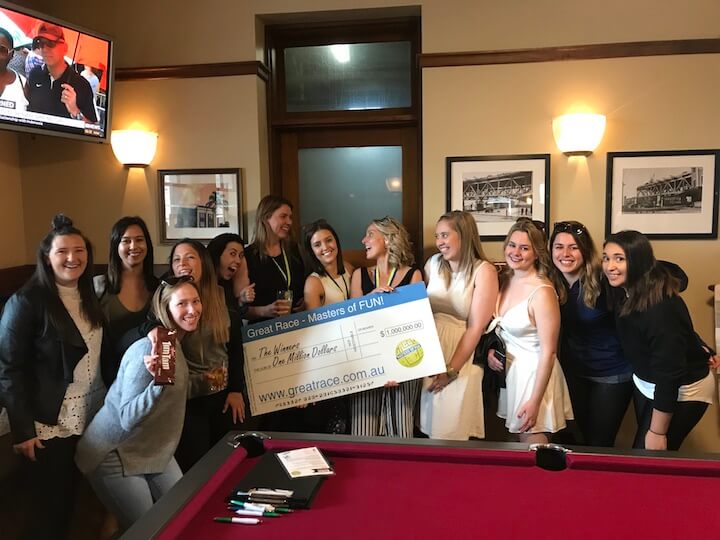 Thanks to Danielle and congratulations Kate!