Event: Amazing Race With Bars
Brides-to-be: Jess & Kristie
Location: The Rocks, Sydney
Host: Skyler
Here's Skyler with the rundown from another awesome same-sex hens party! (We LOVE these!!!)
WHAT ARE SOME MEMORABLE MOMENTS FROM THE EVENT?: 
 They were such a great group! All around my age and super competitive, which made for a really fun day. Mel was super nervous at the start (hands shaking when she gave me the teams names), and it was because she wanted it to go well. By the end, she seemed super happy! As soon as they started, Jess (one of brides) grabbed a huge stick and pretended to fend off Kristie's team. The two brides were also riling each other up right from the get go until the very end.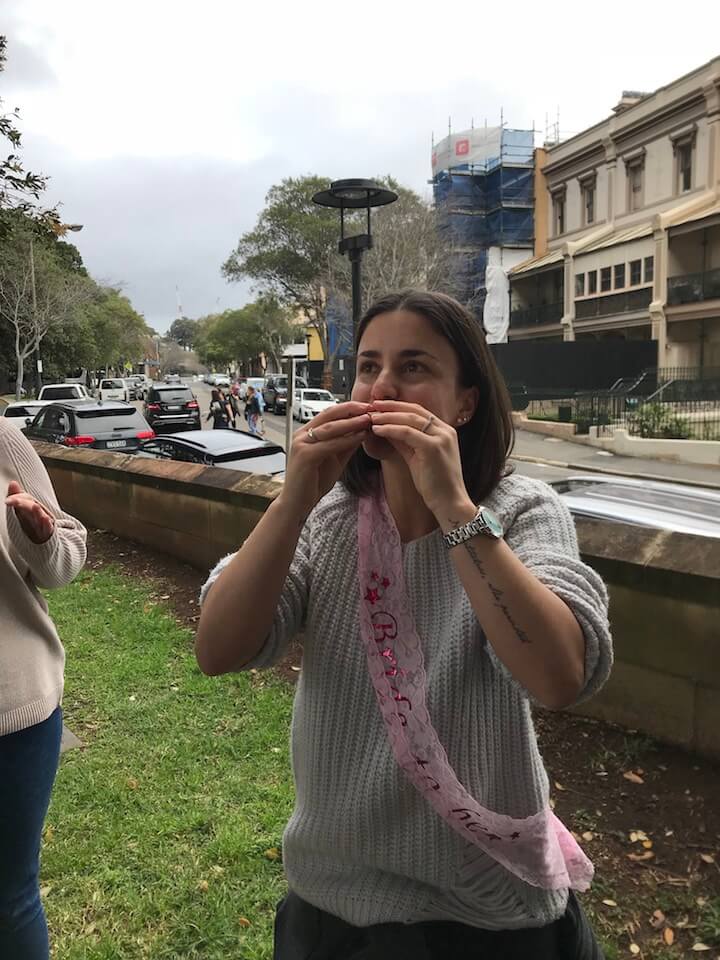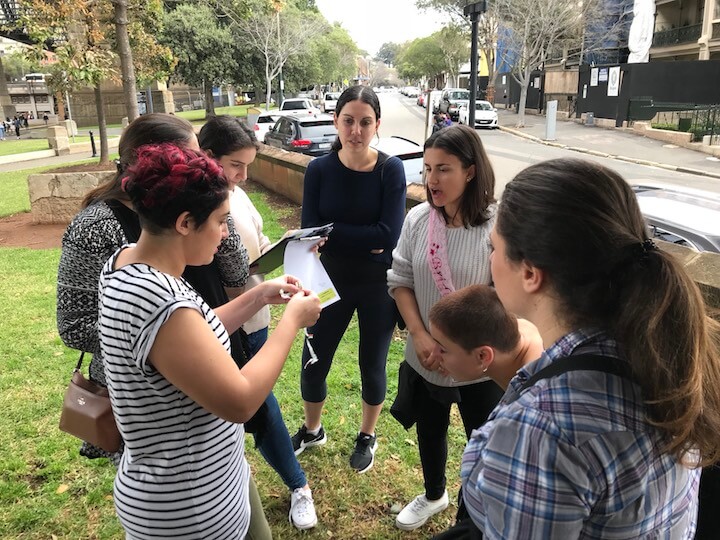 WHICH CHALLENGE/S OR ELEMENTS DID THE TEAMS ENJOY THE MOST?: 
 They both achieved basically every bonus (including the face tat) and the envelope challenge. Very exciteable  when checking in. Because it was only two teams, they really dug all challenges that are head to head- eg TTS, tangrams, Taronga Zoo etc. Zoo photos were tough to judge- one team had members in a tree and the other all posed as the animals that they had tattooed on their faces from the envelope challenge!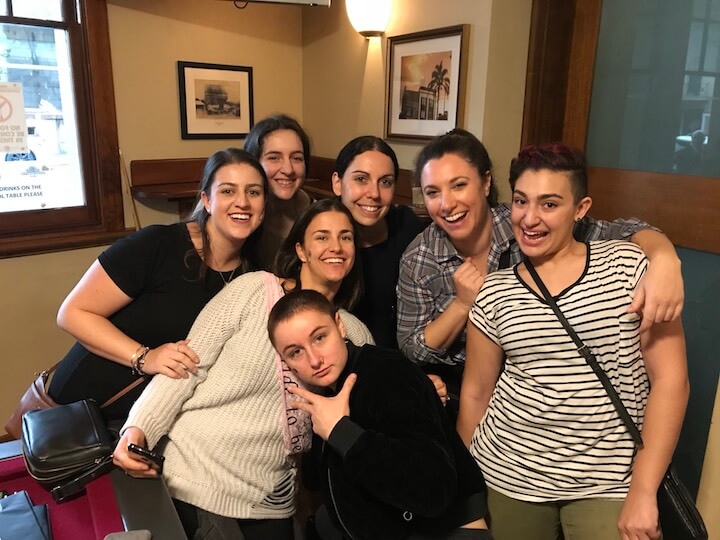 WHAT WAS YOUR FAVOURITE PART OF THE EVENT?: 
Final ceremony was outrageous! The teams' final times were 56m and 58m (2 mins apart, amazing). When I announced the winners, it was such a loud reaction that two security guards came in and people said they heard from way upstairs. Hilarious.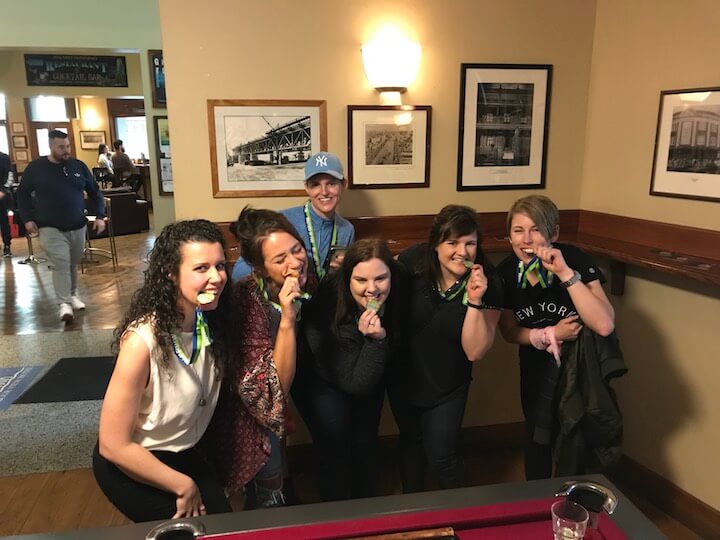 WHAT WAS THE NAME OF THE WINNING TEAM?: 
 Team Kristie