Event: Survivor
Players: Sydney Airport
Location: Observatory Hill, Sydney
Hosts: Brett & Jamila
As the awesome team from Sydney Airport began tying their bandana's and testing out their banter, the stunning view from Observatory Hill seemed a mere distraction to the task at hand. Today was no time for sightseeing, it was time for Survivor!
With 25% of the team being new, the event was all about creating connections and strengthening the team as a whole.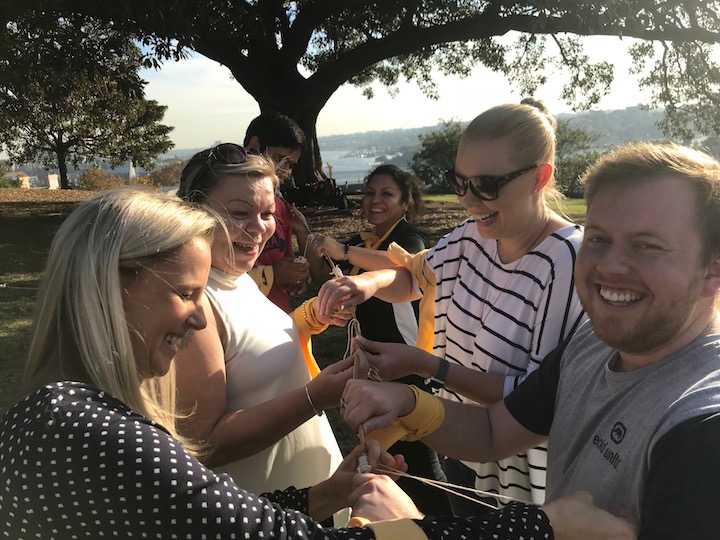 The team loved the cerebral challenges, like our 'out of reach' challenge that asks teams to first build a rod with a hook then try to move different coloured rings to different coloured pegs.
The position of rings on pegs, however, is determined by a cryptic puzzle that they must translate and follow. This is hard, particularly for competitive types who tend to favour speed over detail. Hats off to the team at Sydney airport though. as the teams were some of the quickest we've seen at this challenge!
Congratulations to the Blue Team for taking out the victory with an amazing performance, particularly on the scrabble challenge, and a very special thanks to Cindy for organising the event with us, you have an awesome team and we can't wait to see you all again soon!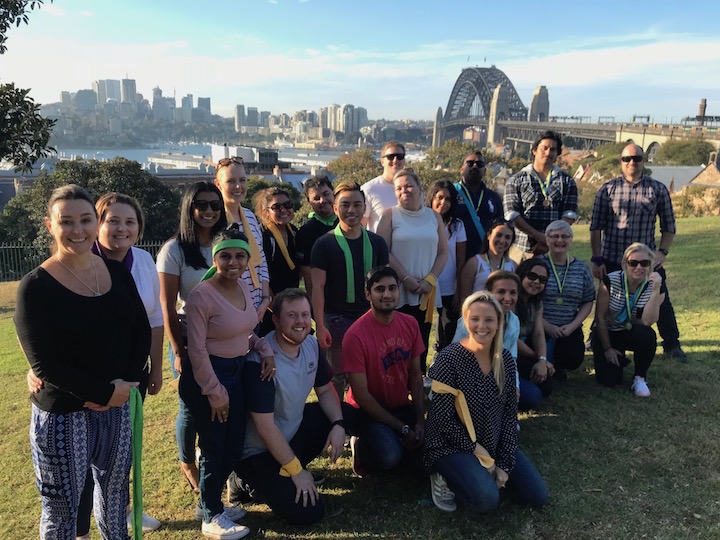 Looking for an awesome team-building event?