Event: Amazing Race With Bars
Birthday Girl: Sheree
Location: The Rocks, Sydney
Host: Dan
We had an awesome time celebrating Sheree's birthday with her down in the Rocks in Sydney!
It was clear that the teams were here to play, showing super enthusiasm for "love & treachery" as they thrived on getting old couples to kiss (for a challenge!) and taking a HUGE amount of sabotage selfies!
The "Hens" team shocked not only the rest of the party but our seasoned host, Dan, with an insanely fast Tim Tam Slam – finishing a crazy 26 seconds faster than the 2nd team!! One team couldn't do the mix and licked off all the vegemite before chowing down on the biccie – little do they know it's a taste sensation!
Congratulations to the winners and a very Happy Birthday to you Sheree! We hope to see you all again soon!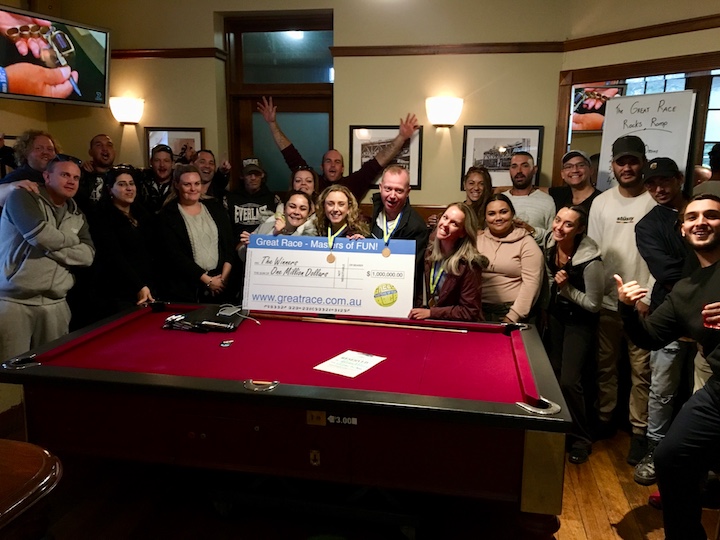 Looking for an awesome birthday party idea?