Event: Classic Amazing Race
Players: Ricoh
Location: Perth CBD
Host: Josh
The creator of chaos himself, Josh, headed west to Perth to tear up the CBD with the awesome team from Ricoh. After initially seeming more interested in a venture to the pub, the Ricoh boys didn't take long to warm to the game and quickly turned into the banter-filled, competitive children-at-heart that we strive to turn everyone into 🙂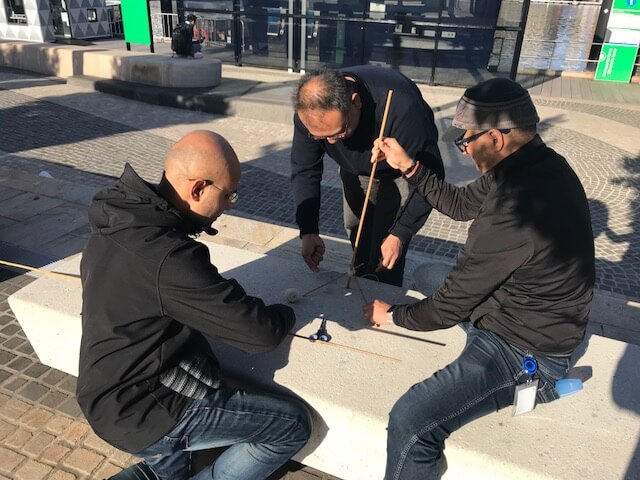 With just two teams, it was exciting to have polar opposite mentalities with team 1 channelling their inner Nike and embodying the slogan "Just Do It" (albeit with some expletives), while team 2 was quiet, calm and methodical.
Tim Tam Slam and Twig Towers were clear favourites, while the challenges involving engaging the public proved quite elusive!
Despite the jeering and heckling from Team 1 who were very confident they'd achieved victory, it was the methodical Team 2 that won the day and the bragging rights!
Congratulations Team 2 and a big thanks to Danielle and the Ricoh team!