Event: Survivor
Occasion: Rebecca's Son's Birthday Party
Location: Artarmon Reserve, Sydney
Hosts: Josh & Bella
We had the pleasure of running a very special game for Rebecca's son and his best mates in the lovely suburb of Artarmon in Sydney's lower north shore! With the soccer World Cup raging on, the teams were named after the kid's favourite countries!
The clear favourite challenge of the day was the Giant Sling (it doesn't matter how young or old you are – this game is always a favourite!).
As they were all soccer fans and loved running around and being active, Josh cooked up a special challenge that asked them to choreograph a rhythmic gymnastics routine! Their competitive spirit conquered their willingness to leave their comfort zone in about a heartbeat and we were absolutely blown out of the water by the amazing routines we saw!!!
At the end of the day, it was team "Jedinak Dudes" that took the win!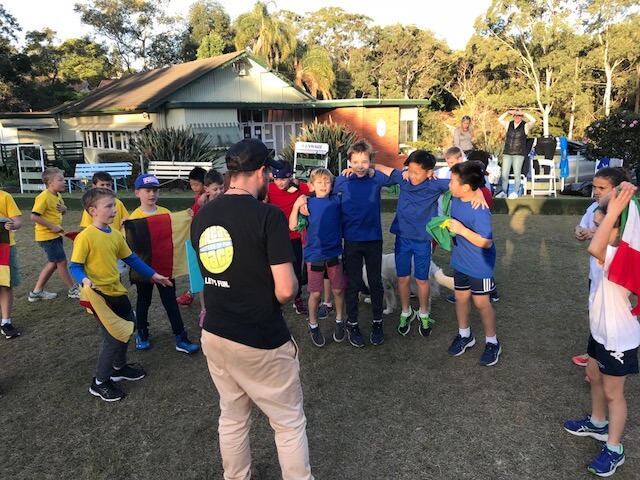 Congratulations to you and to the whole gang, what a blast!