Event: Classic Amazing Race
Players: Ray White Real Estate
Location: Sydney
Host: Dan & Gabe
The fantastic team from Ray White ventured out for an Amazing Race in Sydney with us!
Being a real estate group, the competitiveness was at absolute peak – and it was absolutely awesome! The final debate over the winning times at the end more resembled a busy auction than a team-building event, but in fairness it was a spectacular race to the finish line.
Initially it was actually a tie between two teams, at least they thought it was until one team realised they'd missed a checkpoint entirely and thus the victory was awarded to the team that completed all challenges and arrived first. It pays to be a completionist!
Tim Tam Slam was a favourite of the day (as it often is) with some even developing a fondness for the delicate balance of chocolate and yeast extract…
Congratulations to the winning team and a big thanks to the team at Ray White for an awesome event. Looking forward to round two!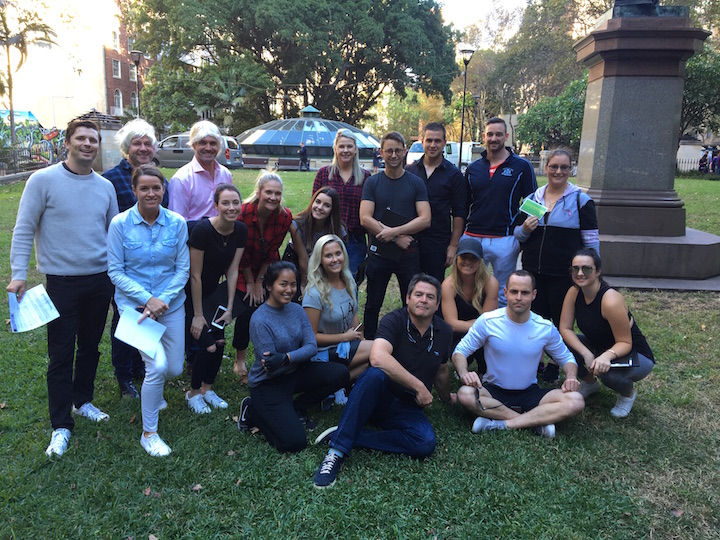 Looking to get your competition hungry team out and about?