Event: Amazing Race With Bars
Players: Rawson Homes
Location: The Rocks
Host: Samm
The team at Rawson Homes ventured to The Rocks for an epic session of the Amazing Race with Bars!
The challenges seemed to have started before the game when players from 'The Mexicans' team took a different approach to their costumes, with some wearing ponchos and sombreros while the other half dressed as cartel drug lords. The latter being stopped at a train station for a talking to! eek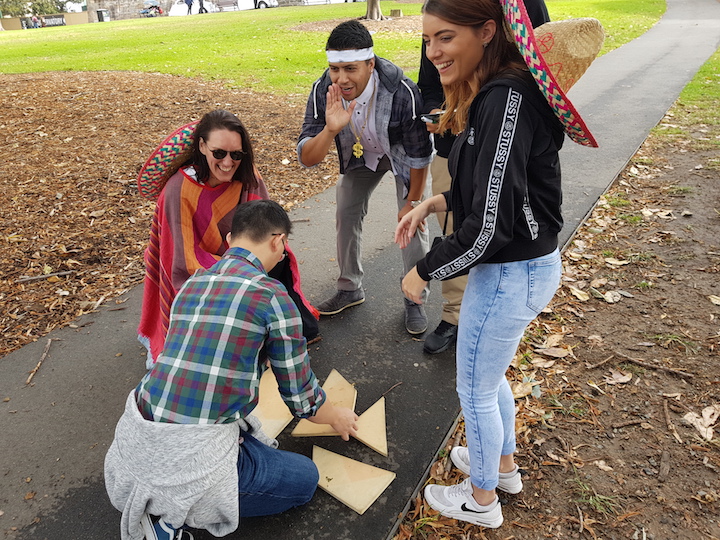 The race was as fun as all the costumes, with everyone's competitive spirit on display. 'The Robbers' were shocked to discover they weren't the Tim Tam Slam aficionados, while another team discovered a clue from a School Group doing on their own urban challenge and thought it was us playing a trick on them! Luckily we caught them mid-human pyramid and broke the news!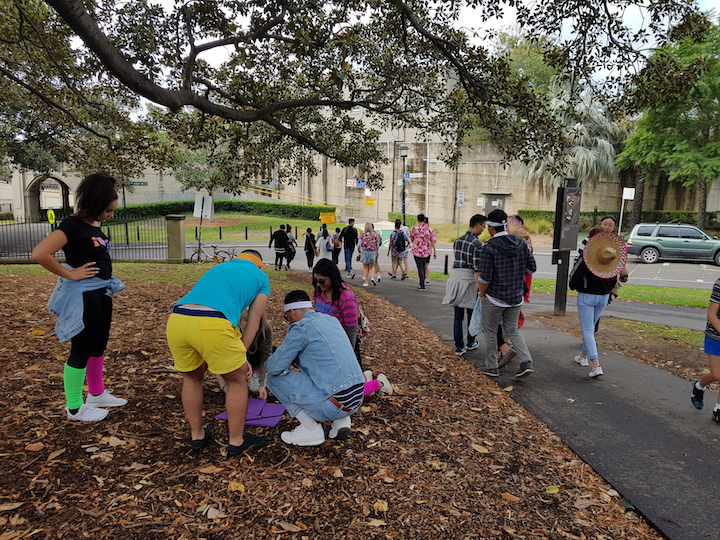 Our selfie sabotage game was policed hard by Samm, but the winning shot was taken from high up on an unsuspecting team and it was simply too good!
It was the 'Hawaii 5.0' team that won the day, congratulations guys!!!
Thanks to the team at Rawson Homes, we can't wait to see you all again soon!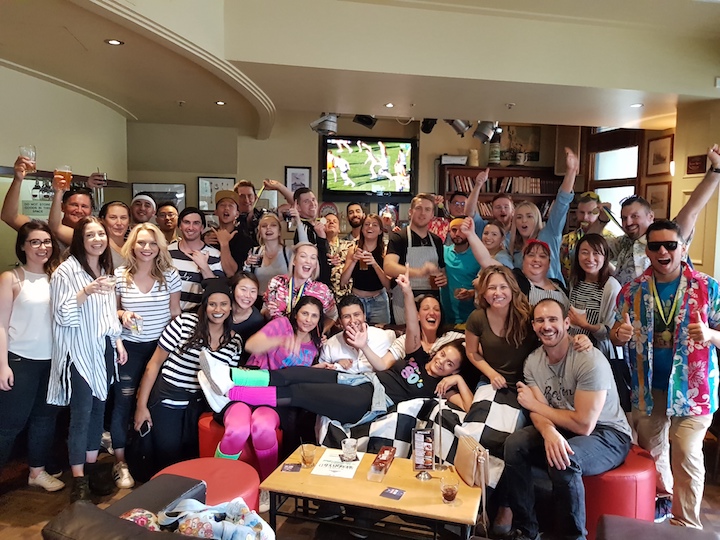 Want to challenge you and your team to an awesome day out?