Event: Amazing Race With Bars
Bride-to-be: Orla
Location: The Rocks, Sydney
Host: Skyler
Orla's Hens party descended on observatory hill in a wonderful dance of 80's retro madness. The fluro costumes were absolutely amazing – there were even spare leg-warmers just in case!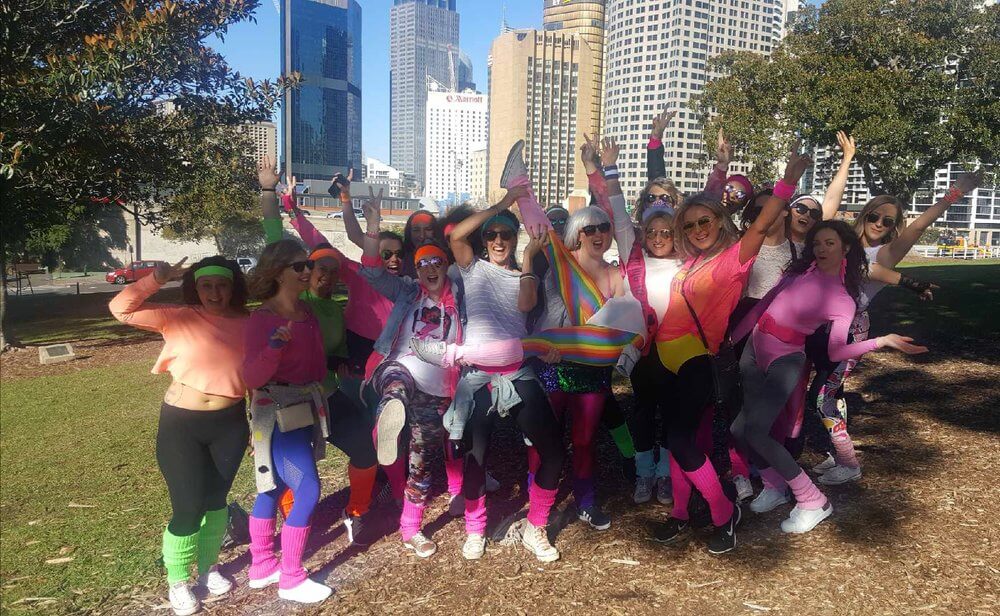 The Zoo photo challenges proved a favourite, while every stop was tackled with brilliant competitiveness, banter, and plenty of use (misuse?) of the bride-to-be's treasures – particularly that swat! (ouch!)
The Fanny Packs were the winners of the day (named due to their simply spectacular sequin fanny packs), band they marked their victory with a triumphant lap around the bar!
A special thanks to Orla, Alice and all the ladies – what a great time! Congratulations and best of luck with your wedding Orla!!!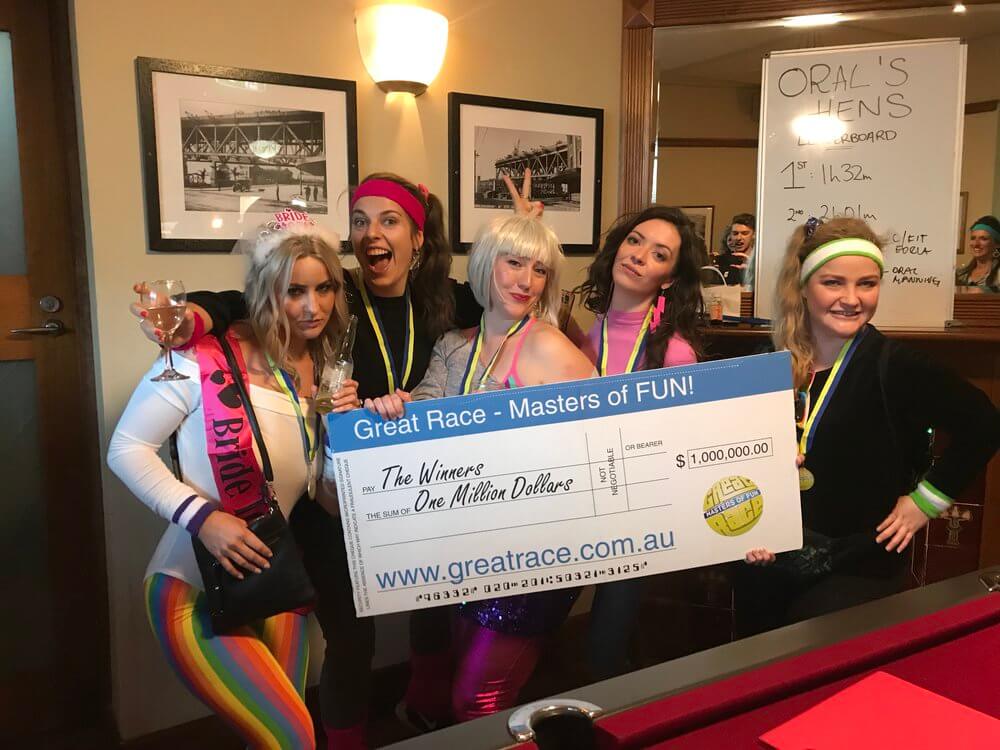 Looking for an awesome Hens activity?