Event: Game Show
Players: Optus
Location: Hyatt Darling Harbour, Sydney
Hosts: Brett, Josh, Gabe, Jamila, Bella, Eloise
The awesome team at Optus called us in to break up their conference with our Game Show event!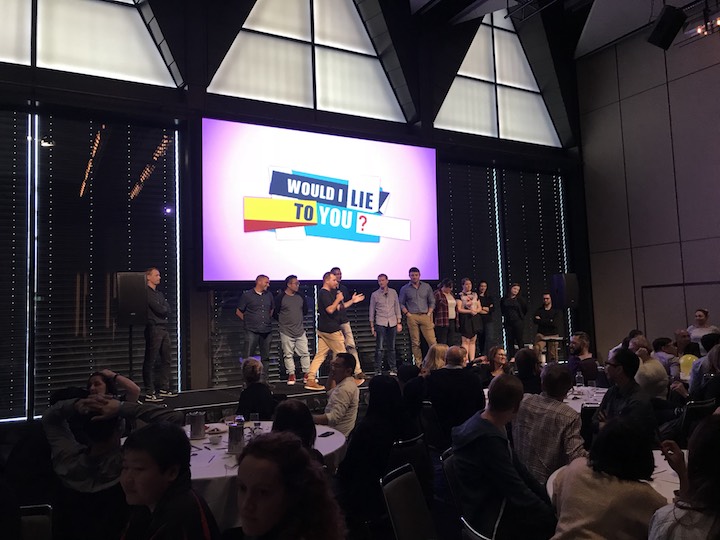 We were blown away by the amazing atmosphere as everyone got super exciting and stuck into every challenge with the kind of competitive fervour we live for! (No mean feat considering there was well over 250 people!).
The movie readings had everyone in stitches and in awe with some stellar performances, while 'bit the biccie' and the 'pedometer dance' were crowd-pleasers. Immunity Idols also presented a great mix of strategy that allowed each member of the teams to showcase their unique talents.
Congratulations to 'Team 9' for an impressive performance throughout, and a special thank you to Olivia for organising such an awesome event for her team. Judging from all the happy faces, we hope your arm doesn't get too worn out from all the high-fives!
Look forward to seeing you all again soon!