Continuing our series on the remarkable things we're capable of when teams of people get together, we're heading to Naples in Italy, where the world record for the longest pizza ever made was recently broken by a huge team of pizza chefs.
Forever lodged in ancient history by the nearby Mt Vesuvius and the catastrophic eruption that levelled nearby Pompeii, Naples is a beautiful seaside town in southern Italy, lovingly referred to as the home of pizza. What better place than to create the longest pizza in history.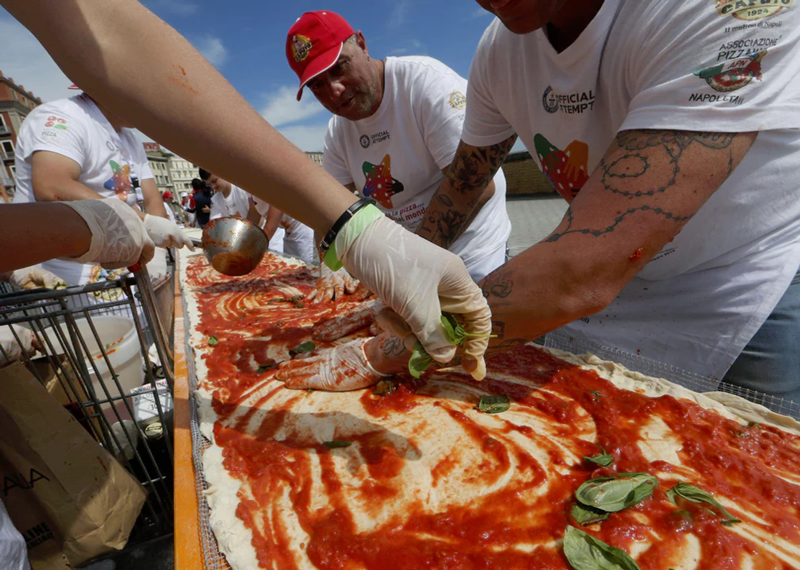 On May 18th this year, 250 pizza masters from around the world, who proudly uphold the traditional Neopolitan pizza style, created a pizza measuring 1,853.88 metres in length. If you're familiar with Naples, that's the distance from Repubblica Square to Castel dell'Ovo.
Using only the best ingredients, meaning locally sourced, the pizza was created using over 200 litres of olive oil, 2,000 kilograms of flour, 1,600 kilograms of tomatoes, and 2,000 kilograms of fiordilatte cheese  (yes, that's two THOUSAND kilos of cheese!).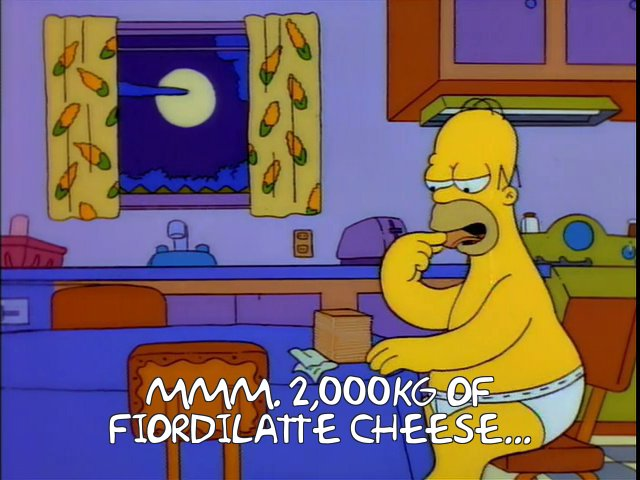 In order to cook the pizza, a series of portable wood ovens were built to bake it to perfection. Running on wheels, they were specifically made for the event and contained a section to replace wood chunks. The ovens then travelled along the specially designed oven-tray, that spanned the entire length of the pizza, allowing it to simply roll over the pizza as it baked it then allowed the cooked section to roll out behind. It took a total of 11 hours to complete this gastronomic leviathan, which stole the record from a 1.59KM effort at the World Fair in Milan in June 2015.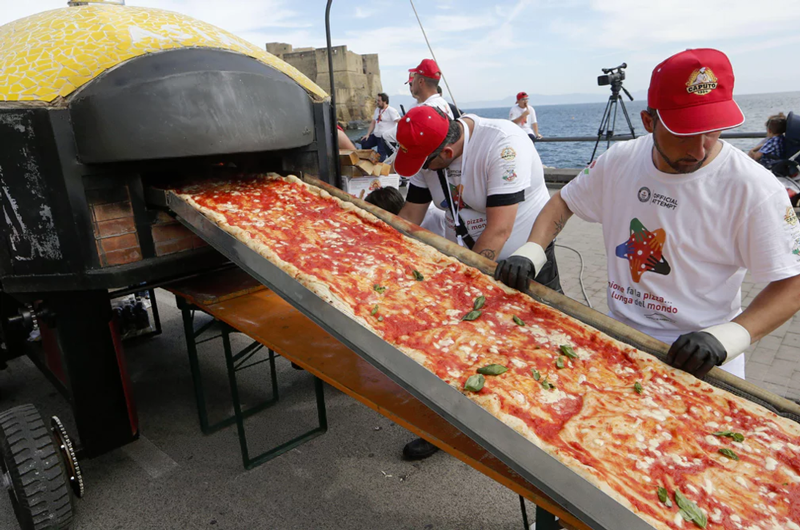 Once the record had been confirmed, the chefs could sample their award winning effort, while the remaining mountains of pizza were donated to charities including the Italian Red Cross to feed the needy.
Naples was a fitting location for the world record beating attempt as it was here that the first Margherita pizza, named after Queen Regina Margherita, was created and served by Rafaelle Esposito in 1889.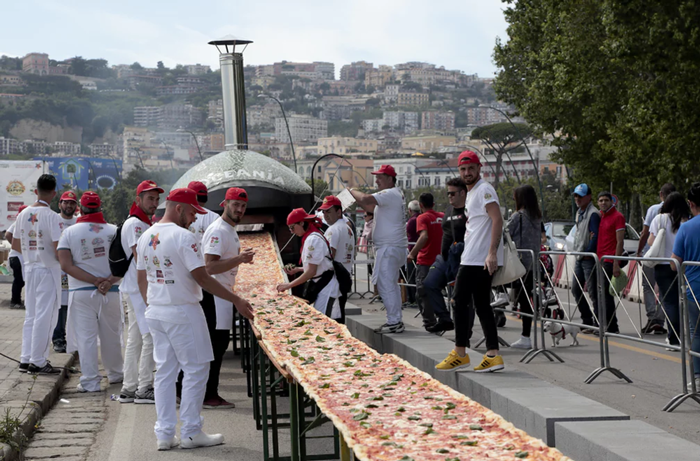 ACHIEVE GREAT THINGS TOGETHER | GREAT RACE
While you may not be making nearly 2km's of pizza at one of our events, you can guarantee that you'll be taking part in rewarding team building events that bring your team together to achieve something awesome. Having said that, our races can contain eating challenges, along with a huge variety of physical and puzzle based challenges developed to test your body and your mind. Get in touch with the Great Race team today and let's fun!