Event: Game Show
Players: Lido Group Hotel Management
Location: The Royal Oak Hotel Balmain, Sydney
Hosts: Samm, Eloise
When Sydney turned on the rain and threatened to wash out the planned Survivor event, we did some quick thinking and organising to switch games to the indoor-friendly Game Show!
The team at Lido Group were simply awesome and happily switched events and we all had an absolute blast at the Royal Oak in Balmain!
"Would I lie to you" was definitely a favourite as the elaborate stories had everyone hurting from laughter, and the pedometer dance capped off the challenges in spectacular fashion. "Fantastic 5" put on a stellar performance getting all the questions correct in "The Price Is Right", while "Simply Reds" and "Wig Outs" went all out in a nail-biting "Sale of the Century" round!
Team "Once You Go Black, You Never Go Back" came prepared with costumes and even an RnB theme song for when they won a challenge! But it was the "Wig Outs" that took the victory for the day!
Thanks for an awesome time Lido, we can't wait to see you all again soon!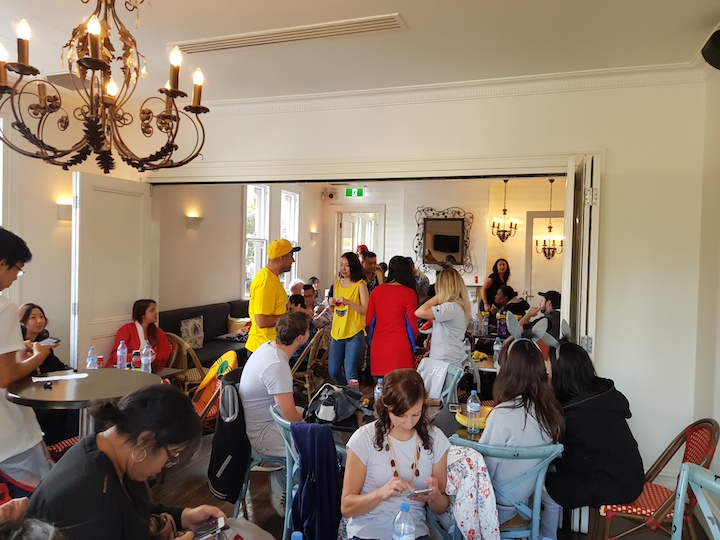 Want to avoid the rain and have some FUN?