Event: Amazing Race With Bars
Birthday Gal: Kylie
Location: Melbourne CBD
Host: Antony
We had an amazing time sharing in Kylie's 40th Birthday celebrations down in Melbourne 🙂 Here's a quick few words from the host, Antony, that we reckon sums up a pretty awesome time:
"This was such a terrific race! The small number and their rapport as a group, made for a really enjoyable few hours for all involved and they were such good sports. Perfect blend of competitive and gracious." – Antony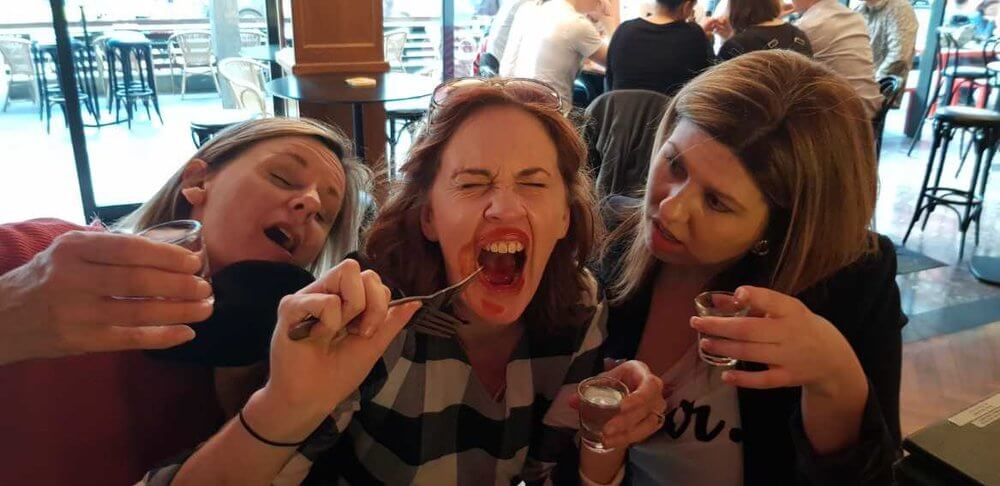 The hangover challenge, street art challenge, and the variety of bar tasks were a huge success and almost as exciting to watch as it was to play!
As in every event, there has to be a winner, and the winners this time were…the…"Filthy Dirty Crack Whores". HA! Congratulations team, and a big thanks to Kylie for sharing her birthday with us and to all her wonderful friends for an amazing time!