Event: Custom Amazing Race
Players: Global Beauty Group
Location: Melbourne CBD
Hosts: Ben, Tamiah & Tom
We had an absolute blast in Melbourne's CBD with the awesome team from the Global Beauty Group! Together, we created a fantastic customised race that represented the companies values: Supportive, Reliable, Passionate, Commercial, Accountable, Innovative, Fun, Respectful.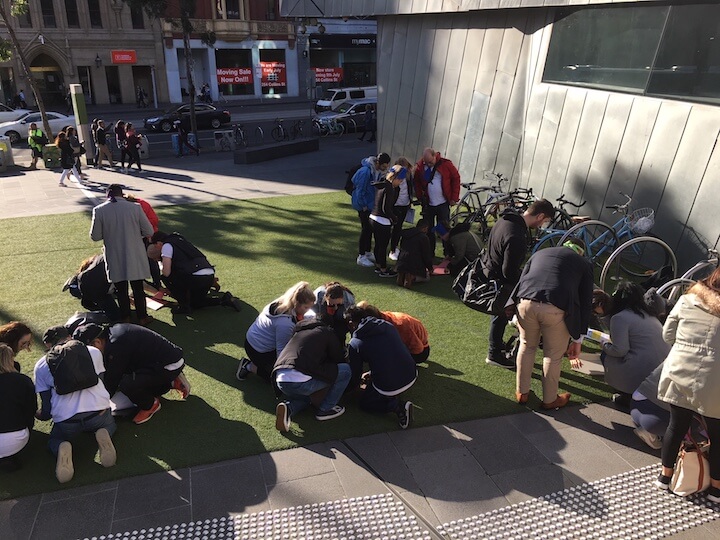 This was a wild race with a mere 40mins separating the winners from the final team across the line! There were so many highlights, but Karaoke, the Egg Game, and Picture Perfect stood out for all teams, with team "The Lime Margaritas" happily showing footage of their egg-in-the-river sabotage!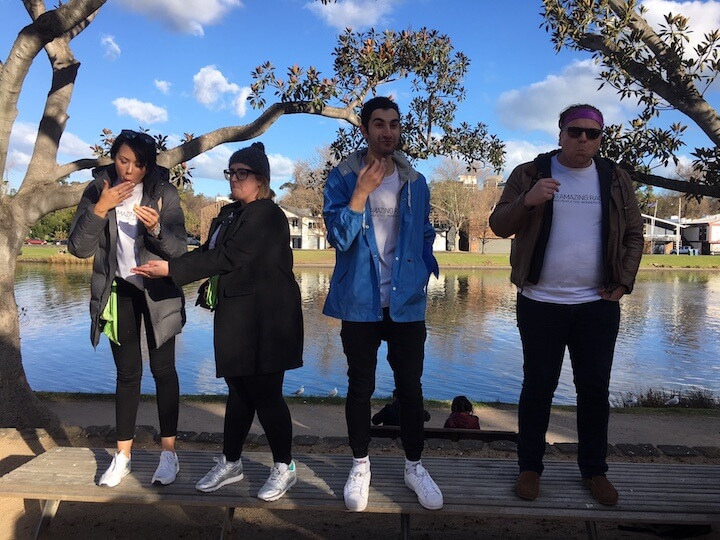 The closing ceremony was also a highlight, from psyching out team Vikings into thinking they were the fastest Tim Tam Slam team, to the award-ceremony like silence and expectation as the winners were read out by Ben!
Despite losing out on Tim Tam Slam, it was Team Vikings that won the day, but only just with Fast & The Curious only a minute behind them!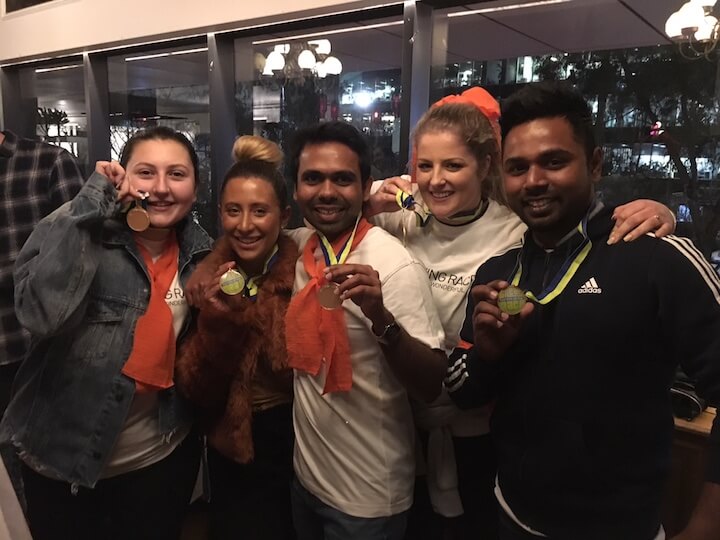 Thanks to Lisette, Nicole and the whole Global Beauty Group team for an amazing Melbourne race!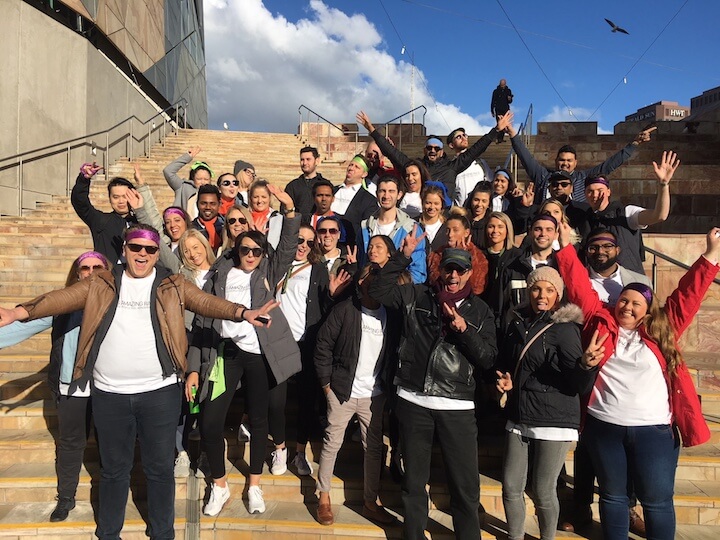 Want to represent your company's values in an awesome team building event?