Event: Classic Amazing Race
Players: Cerebral Palsy Alliance
Location: Sydney CBD
Hosts: Skyler & Jamila
The amazing team from the Cerebral Palsy Alliance welcomed hosts Skyler and Jamila by chanting their names while fully dressed in team colours and ready to race…WOW just, WOW!
All but one team were tricked by the tangrams and as the first team sprinted off to the next challenge you could feel the competitive nature explode in everyone!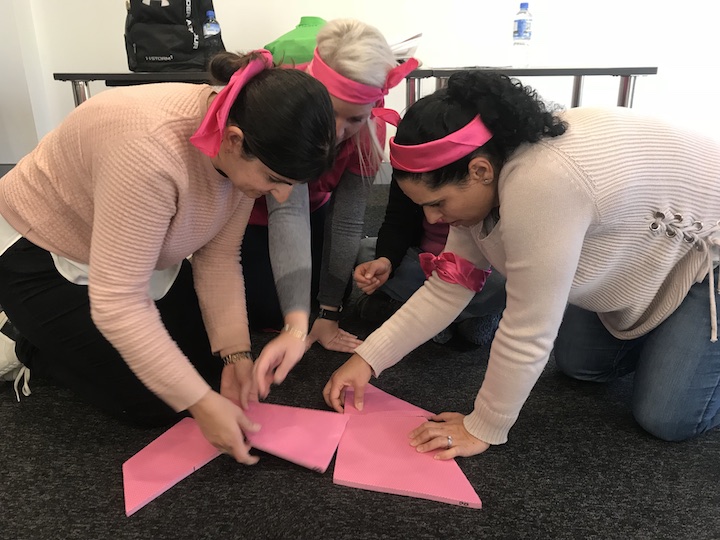 The Tim Tam Slam caused a bit of an upset when team Pink (who thought they were conquering the challenges) delivered a slower than expected result, much to the guffawing of all involved!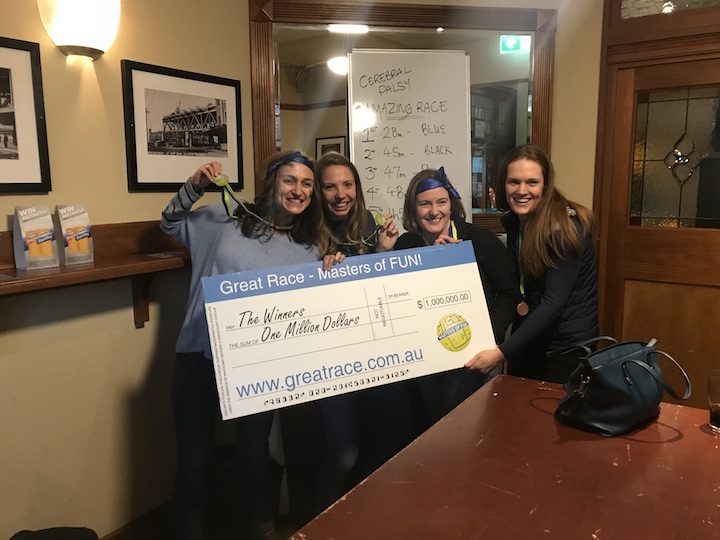 In fact, it was Team Blue that won the day with a stellar effort, while only three minutes separated the other teams!
A very special thank you to Suzy and the truly wonderful team at the Cerebral Palsy Alliance. You do amazing work every day and we're so happy we could help you let your hair down and have some FUN!
Until next time!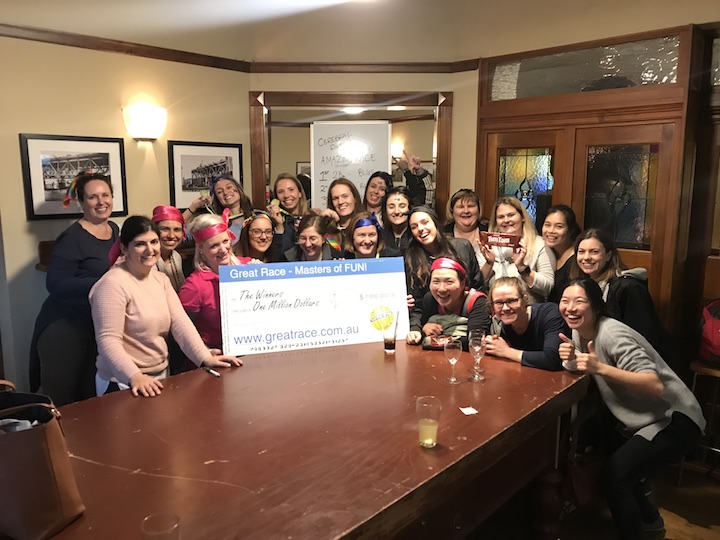 Ready to get your team out and about for some FUN?