Event: Game Show Team Building
Players: Capricorn
Location: Surfers Paradise, Queensland
Hosts: Josh & Brett
It was a very happy reunion for Josh, Brett and the awesome Lisa from Capricorn! We've run heaps of events together but it had been a while between drinks, so it was fantastic to see Lisa and the team again!
We were super excited to show them our new Game Show, and they seemed stoked to learn that we weren't going to run them around town! hahaha
Despite the happiness displayed for an indoor event, the pedometer dance provided the perfect opportunity to jump out of the seats and get those legs moving! It was an opportunity that the teams took to with a passion! (Seriously, we've never seen so much on-the-spot running to Taylor Swift before)!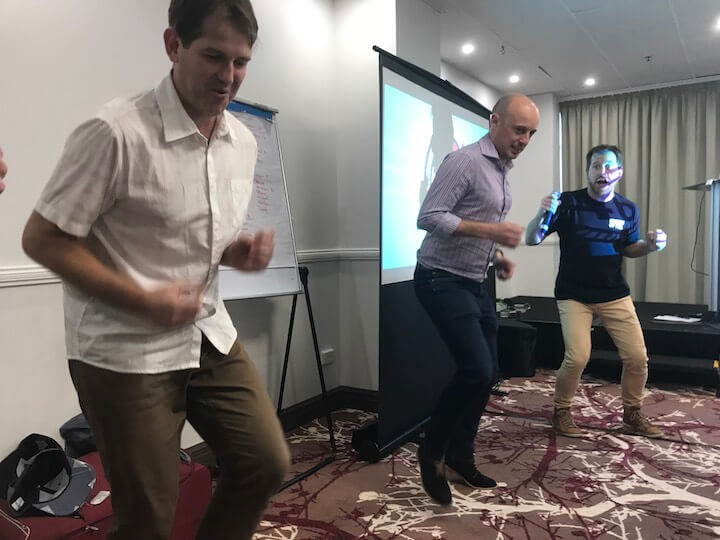 At the end of the event it was the mighty Team 21 that won the day! This was an especially sweet victory for Lisa who is celebrating 13 years at the company!!! Woohoo 🙂
Congratulations and a big thanks to the whole team at Capricorn, it was great to see you all again and we hope it's not too long until the next round!