Event: Adventure Trivia
Players: Amobee
Location: Sydney CBD
Hosts: Samm & Jamila
Here's Samm with the rundown from Amobee's Adventure Trivia event with their awesome clients!
WHAT ARE SOME MEMORABLE MOMENTS FROM THE EVENT?: 
Teams were from different companies that were all clients of Amobee. They were all young and competitive but didn't really know each other. They do a trivia night every quarter so were up for the competition. The night started with about 40 pizzas and beers and then got stuck into the question rounds. One guy got the tea bag hat game in about 3 seconds which is the fastest I've ever seen it happen.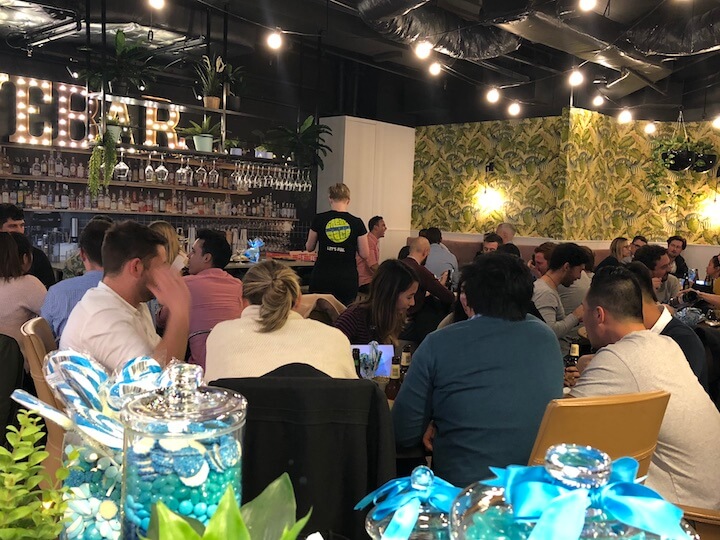 WHICH CHALLENGE/S OR ELEMENTS DID THE TEAMS ENJOY THE MOST?: 
They loved the physical games! They got right into them! They also loved the riddles in the questions and the movie round. They had quite a few movie buffs.
WHAT WAS YOUR FAVOURITE PART OF THE EVENT?: 
Watching all the great performances in the Movie Quote round. A lot of them knew the movies they were reading out so were able to act them in character and add accents etc
WHAT WAS THE NAME OF THE WINNING TEAM?: 
Team Ikon!
ANY OTHER NOTABLE MENTIONS?: 
The room was set up really cool with each table having an amazing cheese platter and a table centrepiece of blue lollies (their company colour). There were giant blue lollipops and blue M&M's and jelly beans etc.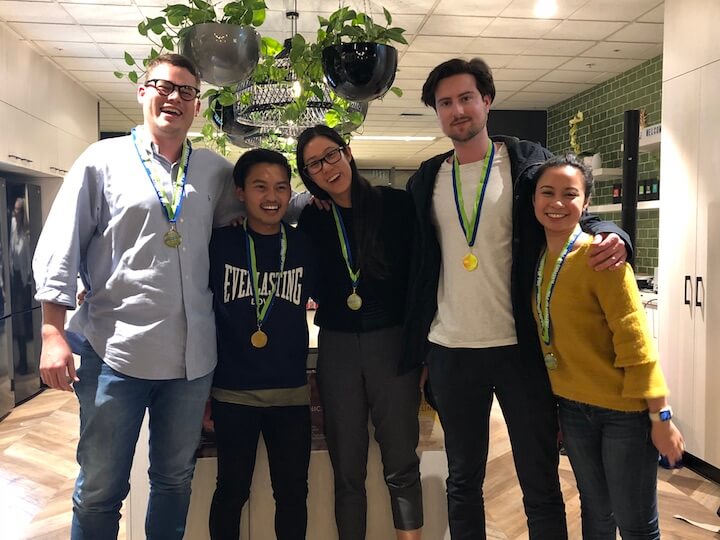 Congratulations team Ikon and a huge thanks to all the awesome companies involved – we had a blast!
Try Trivia with a difference!