Event: Amazing Race With Bars
Bride-to-be: Amelia
Location: The Rocks, Sydney
Host: Skyler
It was off to the Rocks to celebrate the pending nuptials of the amazing Amelia and her super group of hens!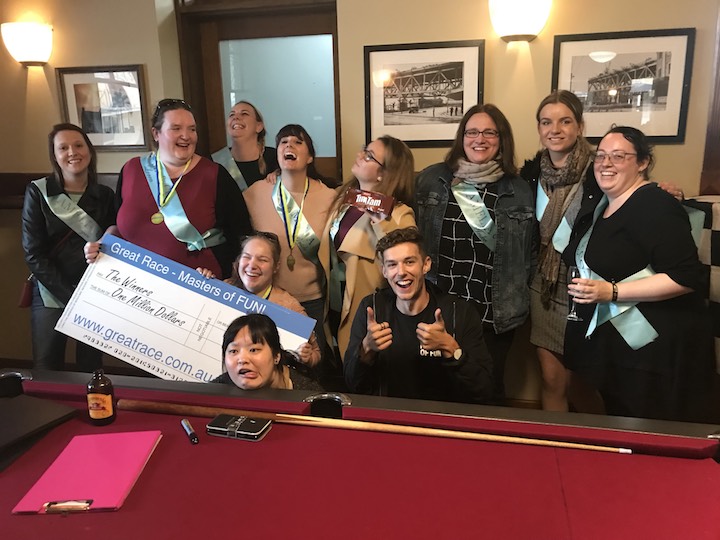 The competitive spirit was put on display early as Amelia's squad decried "we don't just want to win, we want to cream the other teams!". Needless to say, the team's took to each challenge with the prizes in sight and absolutely delighted in any chance for sabotage!
It was indeed 'Amelia's Army' that took the victory, what a game!
Have an absolutely wonderful wedding Amelia, and thank you for letting us share in your festivities!!!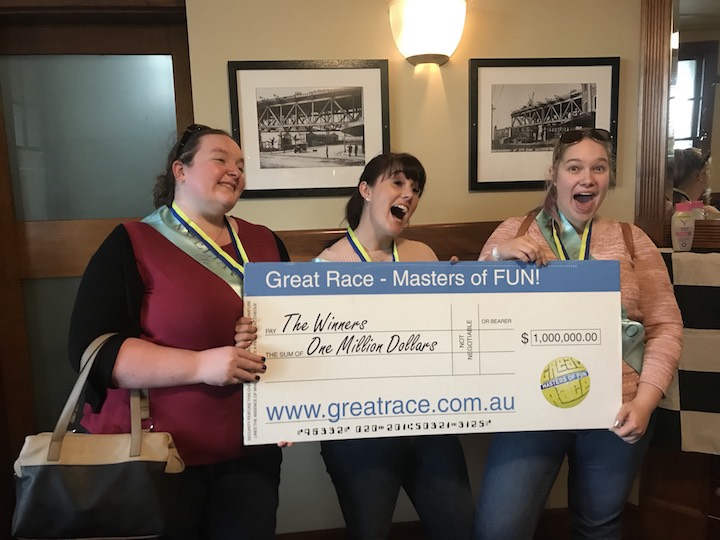 Looking for an awesome Hens party idea?