Event: Impro Gladiators
Players: Achieve Forum
Location: Sydney
Hosts: Brett & Skyler
Impro Gladiators is our awesome improvisation event that gets your team up and acting! Not only is this game SUPER fun, it's an excellent team building event as it encourages everyone to leave their comfort zones and strengthen their communication, both verbally and nonverbally, in a series of skits!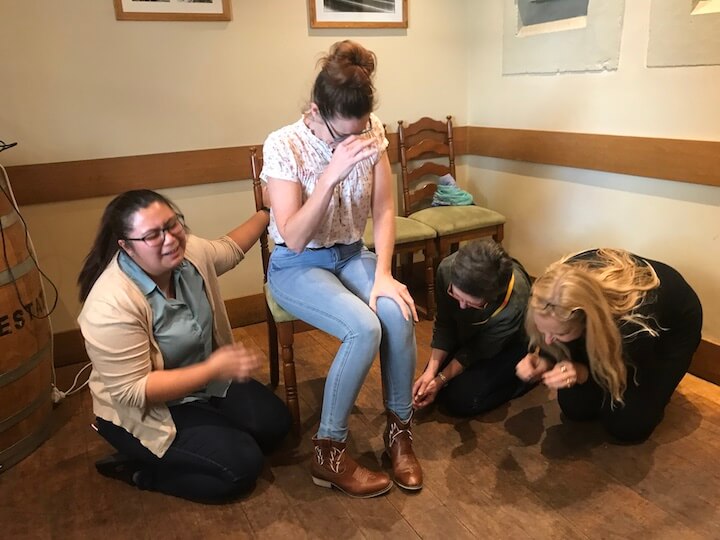 The fantastic team took up the challenge and it was up to Brett & Skyler (both trained actors) to show them the ropes then transport them to a range of scenarios and situations through a series of improvisation games!
As Achieve Forum are corporate trainers, they're very aware of the importance of social interactions, being open and receptive, and encouraging conversations. This was on full display with some seriously awesome teamwork and performances!
We've said it a hundred times before, but we're consistently impressed with the talent and performances that we see during these events! It didn't take long before the whole group were champing at the bit to act!
Space Jump and Bus Stop were crowd favourites, with absolutely everyone jumping up to give it a go!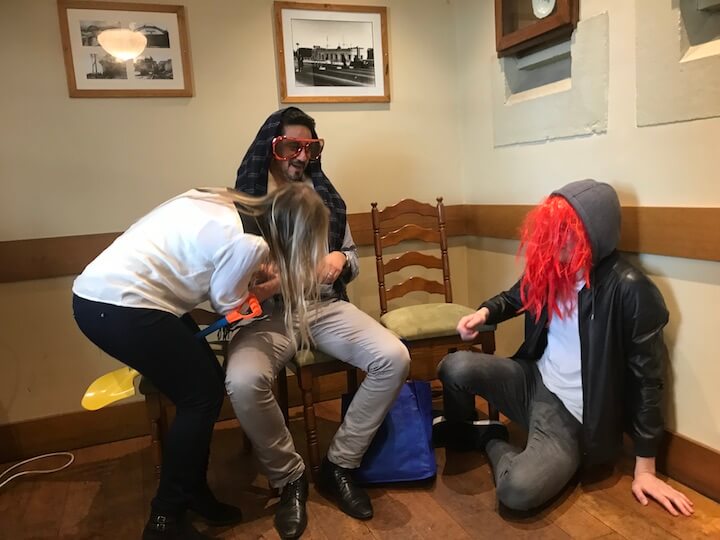 A few words from Brett…
"My favourite part of the event was our game fairytale in a minute where teams take a very popular fairytale and create a minute long re-enactment of this fairytale. We then throw everything up in the air and ask them to do a different version of this fairytale… For example, we say do it in 20 seconds, or do it backwards, or do it in gibberish, or in the style of an opera or home and away! They really committed and it was super, super funny! One particular team that did Cinderella actually had me crying with laughter!"
At the end of the day, the best actor medals went to…Marina, Ty, Kim, Jordan, Emily, and Omar! Congratulations to you and to the whole Achieve Forum team – we can't wait to play again!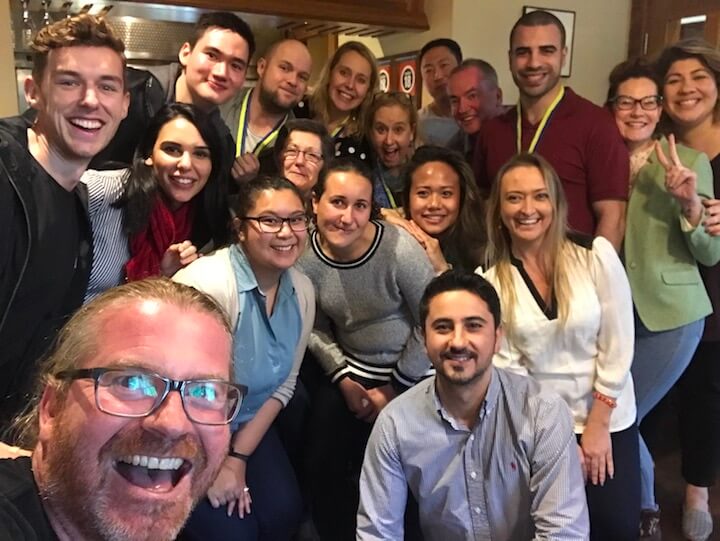 What to get your team together for a really unique team building event?