Artist Spencer Tunick has once again gathered an enormous group of people together to create his latest artwork; The Sea of Hull. Over 3,000 people gathered in East Yorkshire to be painted in one of four shades of blues and greens. We're all about getting groups of people together to achieve something awesome (albeit with your clothes on and without altering your natural hue) so we thought we'd check Tunick's latest masterpiece out and discover why, and how, it all came together.
The New York native has made a name for himself in live nude photography since the early 90's. Widely renown for his major installations, like the series entitled "The Base" which featured over 5000 participants posed around Sydney's Opera House, Tunick has completed over 90 major works all around the world.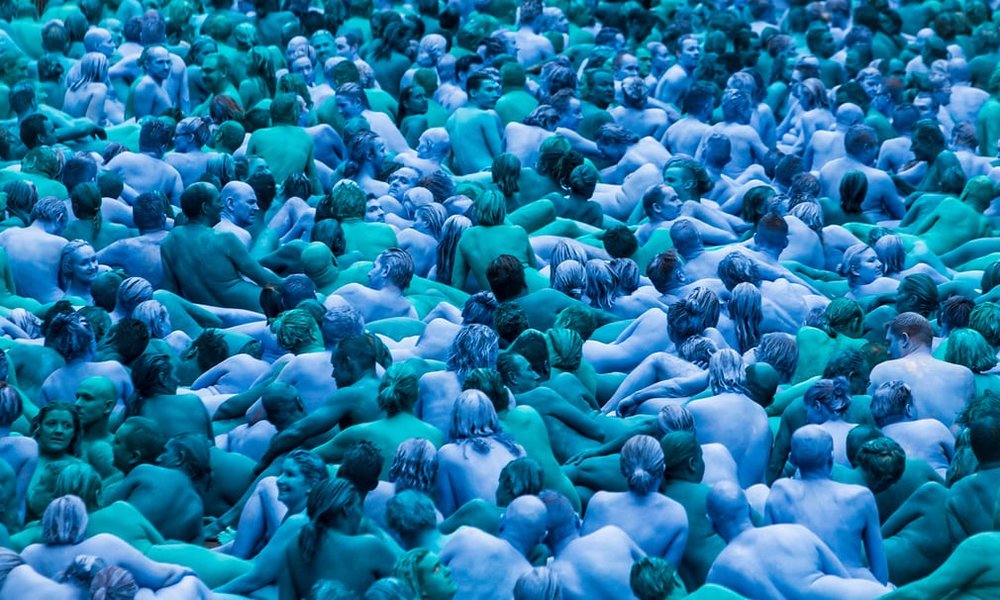 The Sea of Hull was the largest of his endeavours in the UK and was commissioned by the Ferens Art Gallery for their City of Culture celebrations. Over 3 hours, Tunick and his "nude wranglers" (assistants) directed and posed the 3,200 volunteers into various positions around the heart of the city.
While one could assume he's a huge fan of the Smurf's, or Eiffel 65's 1999 smash radio hit, Tunick claims that the natural juxtapositioning of the human body against the concrete background of a city has always interested him and that the colours were designed to represent the rising sea levels being caused by climate change. Furthermore, the city of Hull was used due to it's historic economic reliance on the sea.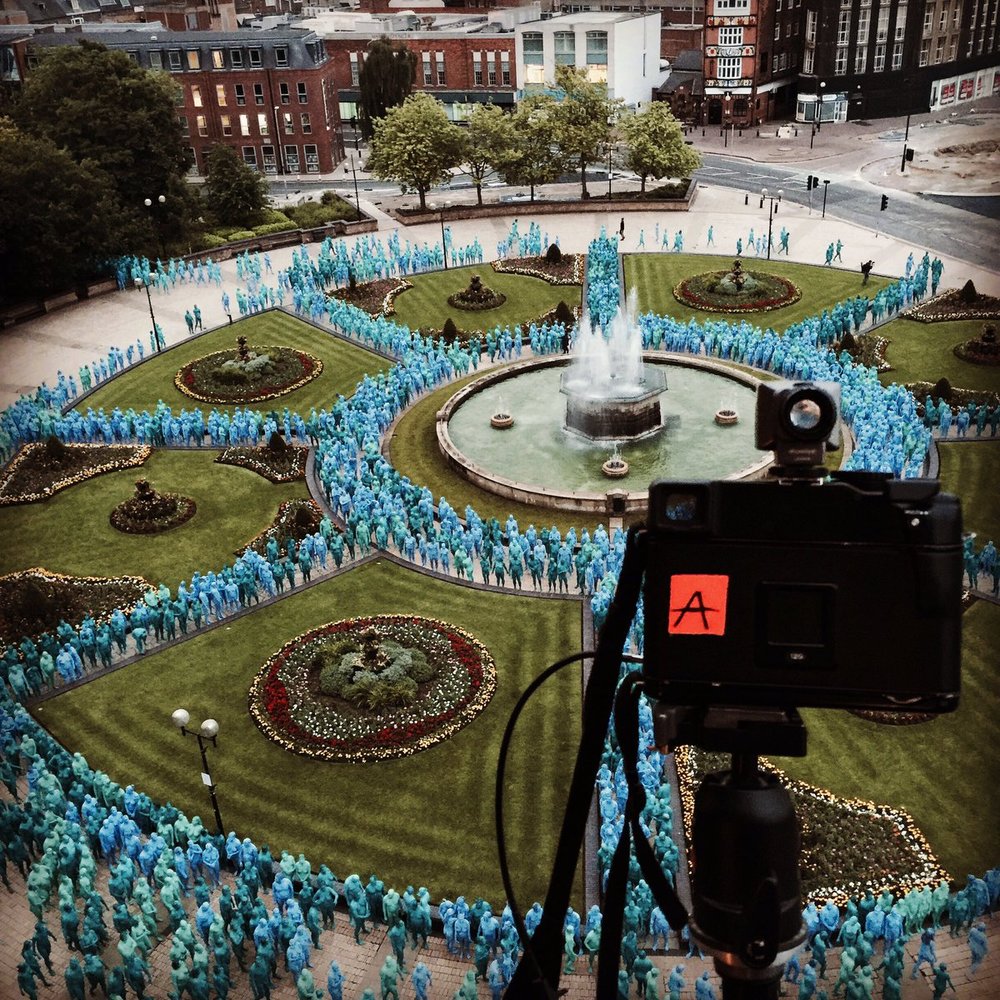 Starting at the Queens Gardens, the sea of blue volunteers formed a large ring to symbolise a ship's wheel, with Tunick photographing from the top of the BBC building. Surrounding streets were then filled for more photos with the final image taken with the crowd at Scale Lane Bridge.  In the crowd was art collector Stephane Janssen, aged 80, who has posed 20 times for Tunick over the last 16 years (pictured below).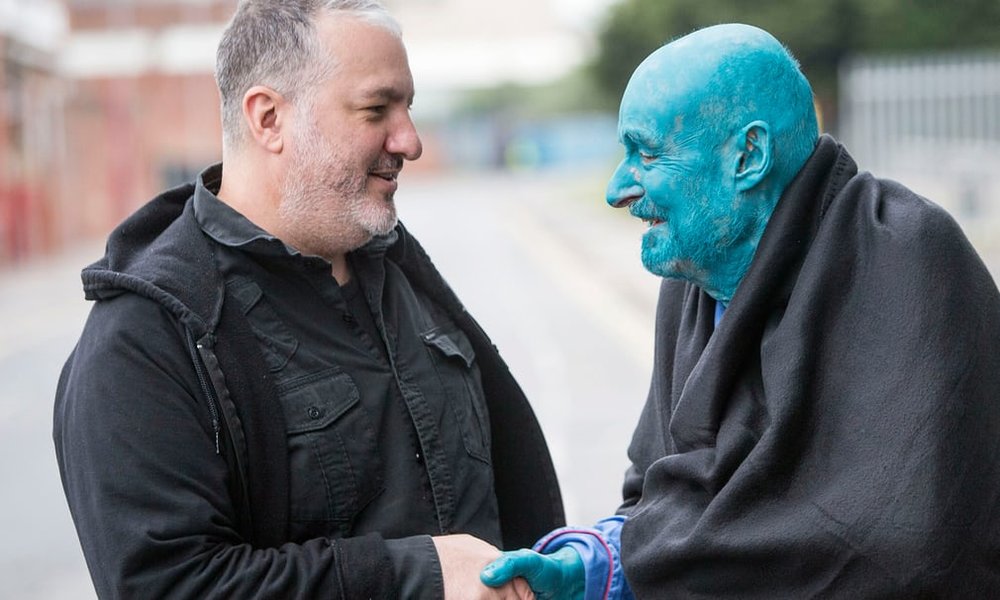 The completed works are due to be displayed in the Ferensway Art Gallery in Spring next year.
ACHIEVE TOGETHER | TEAM BUILDING SYDNEY
Pumped up for group activities? Well we've got good news and bad news. Good news is we won't ask you to strip and colour yourself. Bad news, if you were inspired by the above, we still won't ask you to strip and colour yourself.
We do however offer an extensive range of customised team building activities to get your crew out of the office, your hens or bucks avoiding someone else stripping, and all your friends taking part in exciting challenges for your birthday celebrations. Get in touch with us today and "Let's Fun!".